FORMULA 1 GRAN PREMIO DE MÉXICO 2020
Mexico City
The first Mexican Grand Prix was held at the Autódromo Hermanos Rodríguez in Mexico City. It first appeared as a non-championship event in 1962 before being held as a championship event from 1963-1970 and 1986-1992. Here we are at the 2020 Mexico Grand Prix.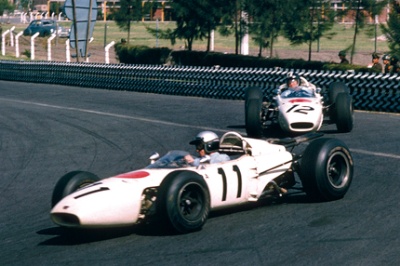 The first modern Mexican GP in 1962 was won by Jim Clark in a Lotus Ford, sharing with Trevor Taylor. What will happen in the 2019 Mexico GP?
After a break from 1993 to 2014 the Mexican GP then returned in 2015 at the present Mexico City circuit.
The race has had two multiple winners so far, Jim Clark winning 3 times with Alain Prost and Nigel Mansell winning twice.
The 2015 Mexico GP was won by Nico Rosberg for Mercedes.
2016 Mexico GP
Once again Lewis Hamilton won the 2016 Mexican GP to equal Nico's wins, so will he become champion?
2017 Mexico GP
With only 2 more races after Mexico the drivers championship could already be decided by this time. Great that Sebastian came 2nd in Austin to keep the championship alive.
Red Bull Racing driver Max Verstappen won the race, with Bottas 2nd and Kimi 3rd, while Lewis Hamilton ended up in 9th place to secure his fourth world title with two races remaining after championship rival Sebastian Vettel finished fourth.
2018 Mexico GP
Lewis Hamilton entered the round with a 70-point lead over Ferrari's Sebastian Vettel in the World Drivers' Championship. Vettel's team-mate, Kimi Räikkönen, was in third, a further 55 points behind. In the World Constructors' Championship, Mercedes held a lead of 66 points over Ferrari, with Red Bull Racing a further 160 points behind in third place.
The race was won by Max Verstappen (his second win of the season), with Seb 2nd and Kimi 3rd, while Lewis Hamilton finished in fourth position, thereby taking his fifth driver's World Championship
2019 Mexico GP
Max Verstappen, who had already set the fastest time, failed to slow down when passing the yellow flags. He was later handed a three-place grid penalty for this infraction, and as a result the pole position was inherited by Charles Leclerc, with his teammate Sebastian Vettel joining him on the front row.
In the closing laps of the race the top four drivers closed up to within just five seconds of each other, however, none were able to make any overtakes. Hamilton crossed the finish line to take his tenth Grand Prix victory of the season ahead of Seb and third-placed teammate Bottas with Charles Leclerc 4th, so Lewis didn't win the title at this race.
2020 Mexico Grand Prix
Wait and see what will happen in Mexico
Winners Collections 2020
We have a great range of clothing and gifts celebrating the most popular F1 drivers.
To see all our F1 Winners complete collection for 2018-2020 check below;